Corrupted Skynest
Journey to the heights of Exodor to test your mettle in the Corrupted Skynest.
He's hot, he's cold, he's a Kelsaik like never before!
Both normal and hard modes are available for players of any experience.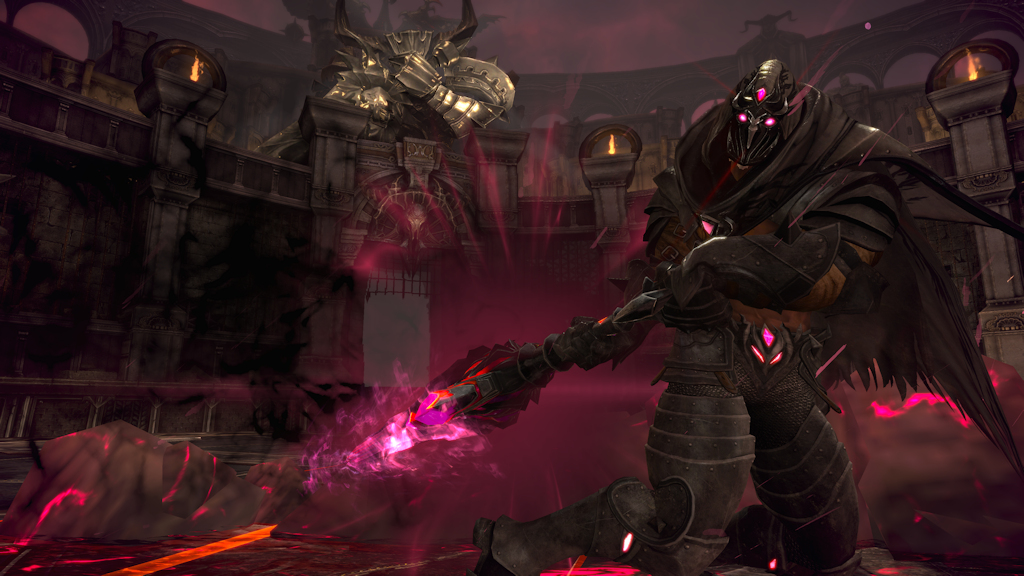 Forbidden Arena
Deep within the ruins of Sienna Canyon lies new threats.
The slayer, Hagufna, has been seen stalking unwary adventurers. And the Undying Warlord, has been challenging all who come across his path!
Three dungeons have been untombed in the eastern pyramid.
Sky Cruiser Endeavor
From the skies above Val Oriyn, an airship wreaks havoc down upon the population.
Darkan is back and badder than ever!
He managed to rebuild his airship, and with it his arsenal. His skills have improved, have yours?
Bahaar's Sanctum
Deep in the fires of Fyrmount an enemy stirs from his slumber.
The seal to his fiery lair now broken, he threatens the inhabitants of Castanica.
You must gather your strength, and your courage, to face this mighty challenge!
And Many More!
The Dungeons of Old
Have you been yearning to reminisce in a long lost dungeon of old?
Give in to your nostalgia and delve into the immense amount of dungeons that have been re-enabled in Tera Starscape!
Commander's Residence Raid